"The things I learned from my experience in music in school are discipline, perseverance, dependability, composure, courage and pride in results. . . Not a bad preparation for the workforce!"
- Gregory Anrig – President, Educational Testing Service

| | |
| --- | --- |
| Not just a hotel, check out Carmen's 2.0, Station Cafe, and the Trax Platform Lounge! | The Scranton HS Knight Rhythms would like to thank Radisson Lackawanna Station Hotel for their support and generosity! Please visit their website and patronize their establishment! |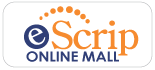 Welcome to the Scranton High School Knight Rhythms Website!
Scranton High School is located in the Northeast part of Pennsylvania and has been in existence since 2001. The Choral Department features two performing ensembles including a Concert Choir and an internationally known Show Choir. There are approximately 200 students in the program. Every year we present three major concerts including our Winter Holiday Concert, our Broadway-style Cabaret, and our Spring Concert. Our students also have many performances around the community, on national tours and at neighboring schools. Our students participate in District, Region, and State PMEA Events such as All-State and Regional Choirs.

Scranton HS has been proud to have many students selected for the PMEA District 9 Choir, the Pennsylvania Regional Choir and the Pennsylvania All-State Concert Choir. Our students excel in vocal performance, musical theater, dance, acting, music theory, and sight reading knowledge.

Please feel free to read on about the program on our biography page and contact us with any questions or comments.


2014 ELECTION BALLOT

The Scranton HS Knight Rhythms & Chamber Choir
Welcomes New Members!

We would like to thank each and everyone of you who took to the time to audition for our ensembles. This year we had over 54 applicants for so few spots and as always it is a VERY DIFFICULT time for us. For all of you who have a confirmed placement in either ensemble, Show Choir or Chamber Choir, please confirm/accept this placement by emailing ronelle.barrett@scrsd.org. If you do not acknowledge this, we will fill your spot with the next in line. The talent this year is so evident and we are so excited what our future holds with all of you! If you didn't place in the ensemble you would like, audition next year.
Remember, give your best everyday in class, we are watching!

SOPRANO SECTION
Fetsock, Morgan
Harvey, Grace
Kennedy, Brigid
Lipperini, Samantha
Marion, Lily
Nicastro, Emily

ALTO SECTION
Gregorski, Tessa
Kmiec, Anna
Moran, Amelia
Tellechea, Nina
Walker, Derica

TENOR/BASS
Blackwell, Zaire
Lacerda, Mitchell
Lidle, Jake
McHugh, Collin
Price, Josh
Rink, Matthew
____________________________________________________________

CHAMBER CHOIR
Blackwell, Damani
Burgess, Mariah
Caisey, Morgan
Carro, Gina
Cooper, Jaleya
Cruz, Carolyn
Dickey, Deyanna
Drummond, Savannah
Farinas, Tara
Foley, Meghan
Granville, Elysia
Hedden, Gabrielle
Hemphill, Tricia
Hobbs, Taylor
Lucas, Molly
Luongo, Mackenzie
Marcen, Skylar
McGee, Tiffany
Mullen, Ariella
Pfleckl, Kalliana
Rogers, Annabelle
Smith, Awnshae
Snyder, Madison
Zuckero, Mary Grace
Two First Place and One Third Place Trophy in Competition

The Scranton High School Knight Rhythms competed in the Fiesta-val invitational on Friday, April 11th at Country Tonite Theatre in Pigeon Forge, TN. The group achieved First Place in both Mixed and Treble Show Choirs and Third Place Concert Choir competitions. Megan Kolata, Patrick Festa, and Tyler Saar were awarded with Solo Excellence awards. Schools that were involved in this competition came from Florida, Maryland, South Carolina, Washington DC, Tennessee, Georgia, and Louisiana.
---