2015 AUDITION RESULTS
Congratulations to all those who auditioned! All New Knight Rhythms and Chamber Members MUST acknowledge your placement by emailing ronelle.barrett@scrsd.org. If we do not receive an acknowledgement by Tuesday, May 26th we will replace your spot.


KNIGHT RHYTHMS & SELECT SHOW CHOIRS


ALTOS
Blackwell, Damani
Dolphin, Kaitlyn
Granville, Elysia
Lucas, Molly
Pitts, Claudia
Rogers, Annabelle
Thompson, Alycia

SOPRANOS
Aroche, Alice
Berazate, Devon
Dunleavy, Claire
Healey, Stephanie
Hedden, Gabrielle
Hein, Kelsey
Marcen, Skylar
Smith, Awnshae

TENOR/BARITONES
Elliott, Gavin
Flynn, Christian

CHAMBER SELECT CHOIR
Abdo, Rebecca
Campbell, Ariana
Cherry, Dehjza
Crowley, Grace
Cruz, Carolyn
Haikes, Elizabeth
Laboranti, Mia
Lewis, Lexi
Scott, Genevieve
Strelecki, Miranda
Tassey, Valerie
Zieminski, Amanda
"The things I learned from my experience in music in school are discipline, perseverance, dependability, composure, courage and pride in results. . . Not a bad preparation for the workforce!"
- Gregory Anrig – President, Educational Testing Service

| | |
| --- | --- |
| Not just a hotel, check out Carmen's 2.0, Station Cafe, and the Trax Platform Lounge! | The Scranton HS Knight Rhythms would like to thank Radisson Lackawanna Station Hotel for their support and generosity! Please visit their website and patronize their establishment! |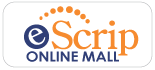 Welcome to the Scranton High School Knight Rhythms Website!
Scranton High School is located in the Northeast part of Pennsylvania and has been in existence since 2001. The Choral Department features two performing ensembles including a Concert Choir and an internationally known Show Choir. There are approximately 200 students in the program. Every year we present three major concerts including our Winter Holiday Concert, our Broadway-style Cabaret, and our Spring Concert. Our students also have many performances around the community, on national tours and at neighboring schools. Our students participate in District, Region, and State PMEA Events such as All-State and Regional Choirs.

Scranton HS has been proud to have many students selected for the PMEA District 9 Choir, the Pennsylvania Regional Choir and the Pennsylvania All-State Concert Choir. Our students excel in vocal performance, musical theater, dance, acting, music theory, and sight reading knowledge.

Please feel free to read on about the program on our biography page and contact us with any questions or comments.